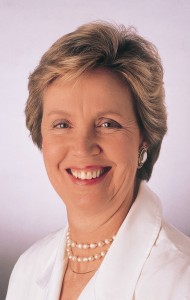 Professional background
Jan Bowen has a Bachelor of Arts from the University of Sydney, majoring in English, Philosophy and Education. Immediately on graduation she was invited to join the School of Education at the University of Sydney and subsequently the School of Education at Macquarie University. After ten years at the Law Foundation of NSW, ultimately as director of its Publications Division, she joined the NSW Law Society as inaugural head of its Public Education Department. Once that was successfully established, about fifteen years ago she formed an independent company, Plain English Communications.
Print media
Jan Bowen has had legal, medical, arts, travel and general interest articles published in Good Weekend, the Sydney Morning Herald, The Australian, The Bulletin, the Australian Financial Review, 24 Hours, Family Circle, The Courier Mail and Vacations magazine. For three years she was the monthly 'you and the law' columnist for The Australian Women's Weekly and for the previous five years, for Portfolio. During its lifetime she was a contributor to Ita magazine and has written major features for State of the Arts magazine, and Independent Woman. She is a contributor to Look Magazine for the Art Gallery of NSW and travel magazine, Get up and Go.
TV/Radio
For several years Jan Bowen presented both travel and plain English segments on ABC Radio in Tasmania with her segment often syndicated throughout Australia via the ABC regional network. Prior to that she was the travel presenter on 2CN Canberra. For its three year lifetime she was the 'you and the law' presenter on the Channel 10 lifestyle program Til Ten, and a weekly commentator on Radio 2GB. She has also recorded business and the law segments for inflight audio.
Boards and Committees
Jan Bowen is Chair of the Board of Directors of Sydney Youth Orchestras, and immediate past Chair of Wenona School. She has recently stepped down after five years on the Board of the Union Club, where she chaired both its House Committee and Arts Committee. She has also served on the Committee of Management of the Australian Society of Authors, the committee of PEN International, Sydney Centre and the Management Committee of Friends of the ABC. She is an Expert Panellist for the Australian Entertainment 'Mo' Awards.
Miscellaneous
In previous years, Jan Bowen has been commissioned by the Australian Flying Art School to accompany them on a trip around Outback Queensland as they take art to remote communities, the Tennant Creek Tourist Association to be guest of honour at the annual Desert Harmony Festival, and US publishers, the Laux Company to accompany a group of US corporate/incentive travel organisers visiting Australia and write a supplement covering the trip for the group's magazines Corporate Meetings and Incentives and Insurance Conference Planner. She accompanied a group organised by American company, Will and Baumer, on an incentive trip to Australia as 'in trip' writer for the company and performed a similar role for Key America West. In 1995 she represented the National Women's Media Centre at the United Nations Women's Conference in Beijing. In May 2000 she accompanied the Heart to Heart team of 35 cardiac surgeons and other medical personnel to China to record their journey and experiences.
Contact Jan to build
your business with Plain English